SOULFUL CAMP FOR ADULTS
2018 EARLY ENROLLMENT AVAILABLE NOW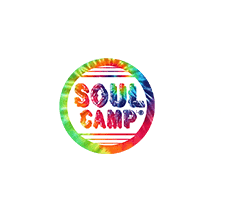 CATALYZE YOUR LIFE.
With this eye-opening FREE meditation series from renowned teachers, you will gain access to the power inside of you to create change.
Soul Camp believes that at camp, we reawaken to the power we all had as kids that allowed us to dream bigger, jump higher, sing louder, laugh more. We let go of our adult labels, roles and fears, and rediscover who we really are. We are seen, embraced and loved for being just that. It is from this place that we can then find purpose, create change, and truly impact the world.

We believe in the importance of play to change a life and

in the power of community to change a planet.
We live at the intersection of discovery and discipline,
of play and practice,
of fun and freedom.
FEATURED IN